Grower has success controlling Botrytis with Astun fungicide.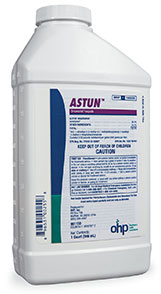 This past fall and winter produced great conditions for the development of botrytis on greenhouse crops. Based on information from OHP and others, and an application last spring, Jim Stepp, production manager at Van Wingerden International, decided to apply Astun™ Ornamental Fungicide to more crops.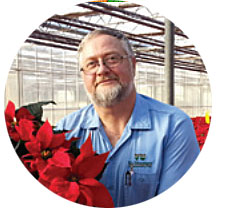 "We have been using Astun as both a preventative and curative. The first usage was on a ranunculus crop that had quite a bit of botrytis on the lower leaves and crowns," says Jim. "Someone recommended we try Astun. We sprayed and were surprised that it is such a great cleanup material. Astun totally cleared up the botrytis. We rotated a couple of other fungicides and then reapplied it and we stayed clean through the entire crop cycle."
Jim continues: "We also used it last spring on pansies and violas with very good results. We sprayed it with full flowers and saw no damage. We used Astun on fuchsia baskets before they were hung with overhead drip lines as a preventative and it performed very well. We felt like we got good systemic action."
Last fall, Jim used Astun to prevent botrytis on VWI's finished cyclamen program. "Our cyclamen were very clean even in some very wet, cloudy weather. There was no damage to open flowers. We used a spreader sticker and had no visible residue on the cyclamen flower," he says.
"We feel like this product is very effective, safe on all crops we have tried it on, and is a great tool in the fight against botrytis."
Contact your local OHP regional sales manager for more information on Astun fungicide.
Click here for current state registrations, label, SDS and product information.
Tags:
botrytis
,
cyclamen
,
fungicide
,
greenhouse
,
ranunculus