OHP launches new, improved website
OHP, Inc. is pleased to announce revisions and improvements to the company website.
The new website design features several changes that make navigation and information retrieval even easier. The site is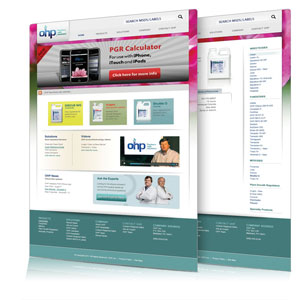 available in Spanish as well.
OHP will roll out the new site at the OFA Short Course July 9-12.
Among the improvements aimed at providing the same great information with a better delivery mechanism:
Quicker and more robust search functionality
One-click access to information
Enhanced visual layout
Improved video access
Better compatibility for today's mobile devices
Designed and developed by OHP Manager of Marketing Services Ryan Boehm, the site allows for easy access to OHP literature such as specimen labels and MSDS. All literature has been recently updated.
We realize that company websites are more important than ever and we plan to maintain and upgrade the OHP website on a regular basis to stay on the leading edge of communication," notes OHP Vice President of Marketing and Business Development Dan Stahl.
OHP, Inc. is a leading marketer of pest control solutions for the greenhouse and nursery markets with over 50 products to serve the needs of today's grower.