Triathlon® BA receives OMRI certification
OHP is proud to announce that Triathlon BA biofungicide is now listed by the Organic Materials Review Institute (OMRI)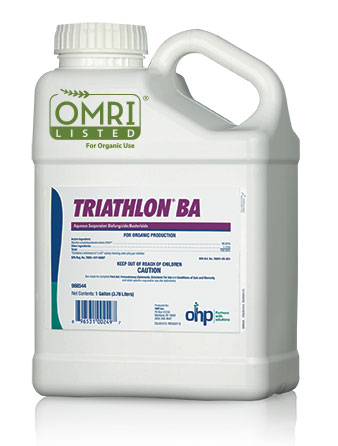 for organic use.
"While Triathlon BA complies with the USDA for organic production, the OMRI listing is a very important additional certification," notes OHP vice president of sales Terry Higgins. Triathlon BA is enjoying great success with growers across the country in both organic and traditional growing systems.
Triathlon BA is a broad-spectrum preventative biofungicide for control of a wide variety of fungal and bacterial diseases on ornamentals, fruits, vegetables, herbs and spices grown in greenhouses, nurseries, and shade houses.
Triathlon BA is also an excellent product to include in your fungicide rotation program and it is compatible with most insecticides and with other fungicides.
Tags:
biofungicide
,
OMRI
,
Triathlon BA