Heath Lowery Joins OHP
OHP is proud to announce the addition of Heath Lowery to its team of regional sales managers.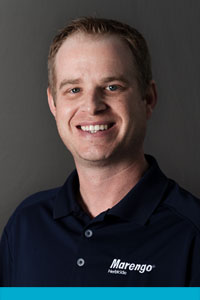 "We are ecstatic to add Heath to our team," notes OHP vice president of sales Terry Higgins. "He is well-liked and respected by his grower customers and distributor sales people."
Heath is based outside of Houston, TX, and covers Texas, Louisiana, and Arkansas.
Prior to joining OHP, Heath worked for four years as a regional sales manager for Valent/NuFarm.
In addition, Heath spent three years at Greenleaf Nursery as propagation supervisor.
Heath holds a bachelor's of science degree from Texas A&M University and a master's degree in horticulture from Stephen F Austin State University.
"With his growing background, Heath is a valuable resource for his customers," adds Higgins. "He's extremely knowledgeable about growing and about how to best address pest issues."
OHP Inc. is a leading supplier of pest control solutions to the production ornamentals market.
Tags:
Arkansas
,
Heath Lowery
,
Houston
,
Louisiana
,
New Mexico
,
OHP
,
Sales
,
Texas