OHP redesigns popular PGR Calculator App on iTunes®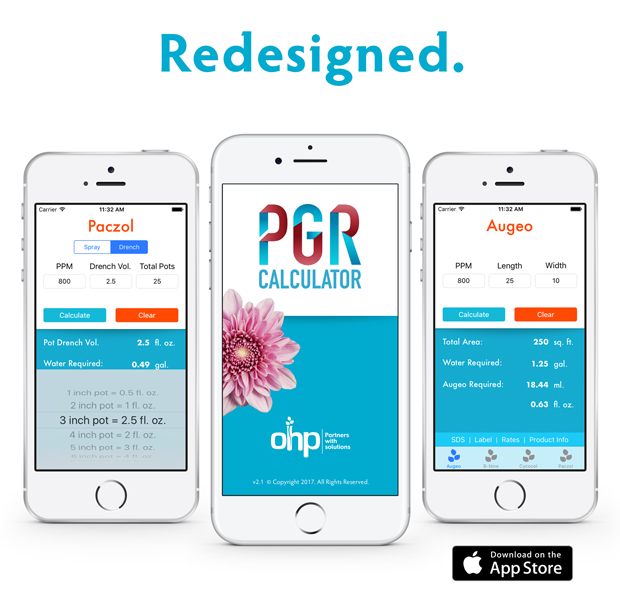 OHP's popular Plant Growth Regulator (PGR) Calculator app has been redesigned from the ground up. The new version, PGR Calculator v2.1, contains many of the same features as the previous version now runs faster and works on all iOS device environments.
"Growers really embraced the convenience of the original PGR Calculator," says Dave Barcel, OHP senior technical manager. "The new version will build on that success and continue to provide a valuable tool in the field for PGR rate calculations."
"OHP consistently provides excellent support in a variety of different ways and the new PGR Calculator demonstrates our dedicated commitment at the grower level", says Ryan Boehm, manager of marketing services and developer of the PGR Calculator.
You can find the new PGR Calculator on your iOS device by clicking on the "App Store" icon and searching for "PGR Calculator." You can also download it directly by clicking here.
Visit the OHP team at American Takki during the upcoming California Spring Trials and see the new PGR Calculator on display.